Downtown Austin real estate is in particularly high demand, with year-over-year appreciation of more than 15%. Median prices in Austin are up to $676,000 and are expected to keep climbing. That means it's a good time for families to invest in Austin, especially if they're looking to put down roots for a while and give their property time to continue growing in value. So if you're considering properties for sale in Austin and want to know what you can do there with your family, keep reading for 10 of the best activities in the city.
1. Zilker Park and Botanical Gardens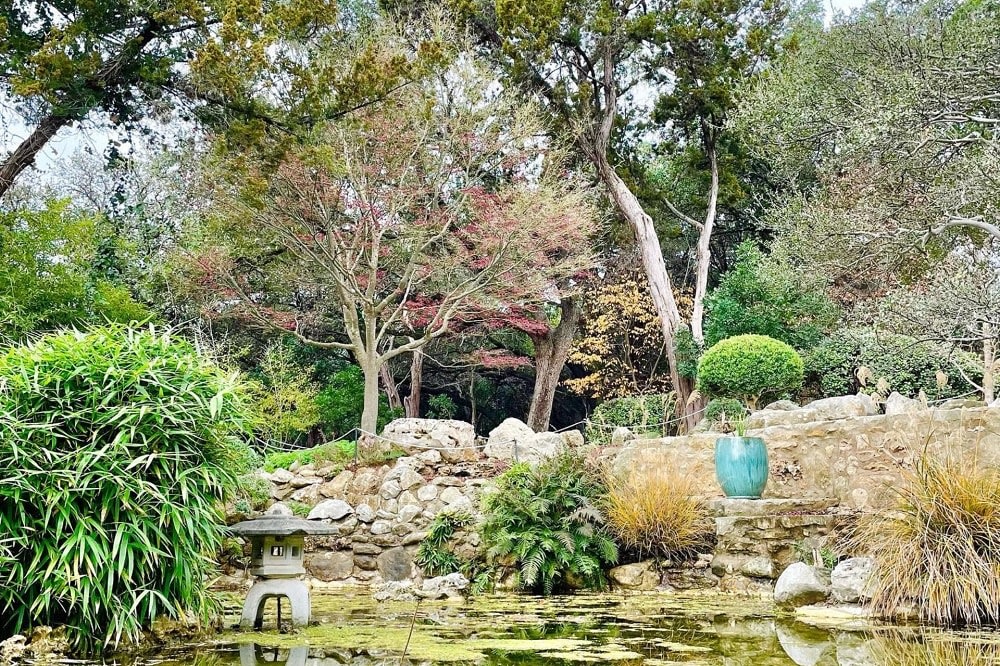 Photo courtesy of Zilker Botanical Garden
Steps from downtown Austin real estate is
Zilker Park
, one of Austin's main attractions. The park is a gorgeous 351-acre green space that provides the perfect refuge from the city's bustling energy. The park hosts many of the city's events, like the Blues on the Green festival and the Trail of Lights. Zilker Park is also home to the
Zilker Botanical Garden
, with a number of themed gardens like the Taniguchi Japanese Garden and the Hartman Prehistoric Garden.
2. Austin Nature and Science Center
The
Austin Nature and Science Center
is the perfect place for kids who love interactive exhibits and hands-on learning. The center hosts camps, community programs, and school events in addition to their many exhibits. Let your kids learn more about native Texas wildlife at the wildlife exhibit or don their archeologist's hat at the Dino Pit exhibit. The Honey Bee Observation Hive gives families a unique look inside a working hive, while the Naturalist Workshop brings them up close to a variety of bones, minerals, insects, and plants.
3. The Austin Zoo
The Austin Zoo
is a rescue and rehabilitation center that spans 20 acres. Families exploring downtown Austin real estate are encouraged to come and see the more than 100 species that call the zoo home, from big cats and primates to birds, reptiles, and native Texas critters. Kids can learn all about black bears and lions as well as lesser-known animals like binturongs and genets. The Austin Zoo makes for a great day out, whether you're touring the facility or hosting a birthday party on the premises. The zoo has seasonal hours, so be sure to check back regularly to make sure you know when you can stop by.
4. The Zilker Hillside Theater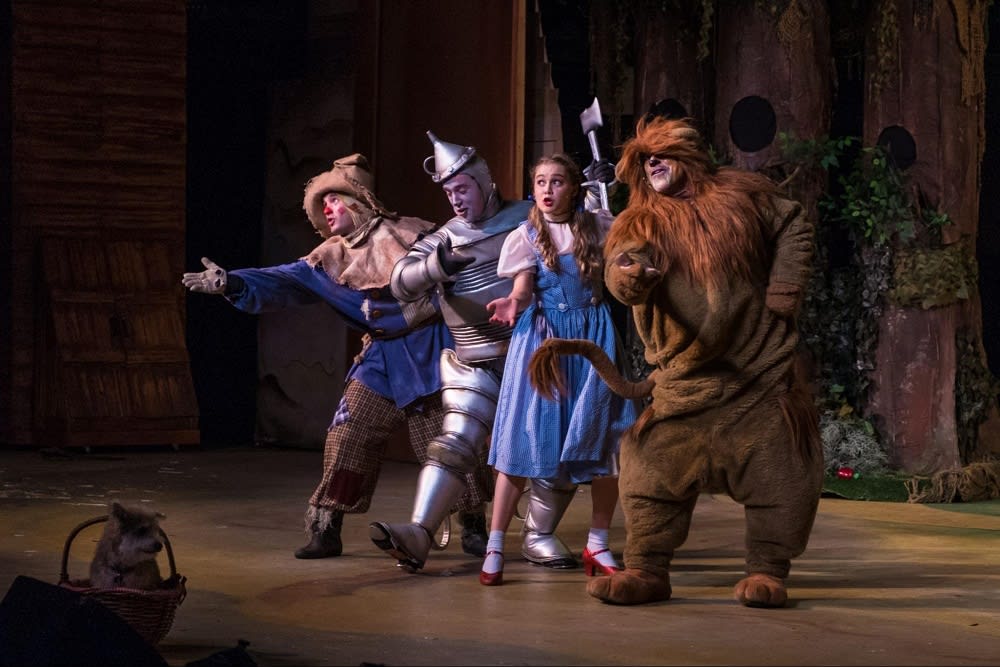 Photo courtesy of Zilker Theater Productions
The
Zilker Hillside Theater
is one of the funnest venues in Austin, located outdoors a few minutes from Barton Springs. The Zilker is an award-winning theater that puts on Broadway-caliber performances aimed at entertaining the community while also inspiring the next generation of performers. Every summer, the theater produces one family-friendly musical, with past shows including the Wizard of Oz, the Little Mermaid, and Shrek the Musical. The
Austin Scottish Rite Theater
is Austin's oldest theater and another fantastic venue, putting on children's productions and hosting classes in acting, puppetry, and more.
5. BBQ at Terry Black's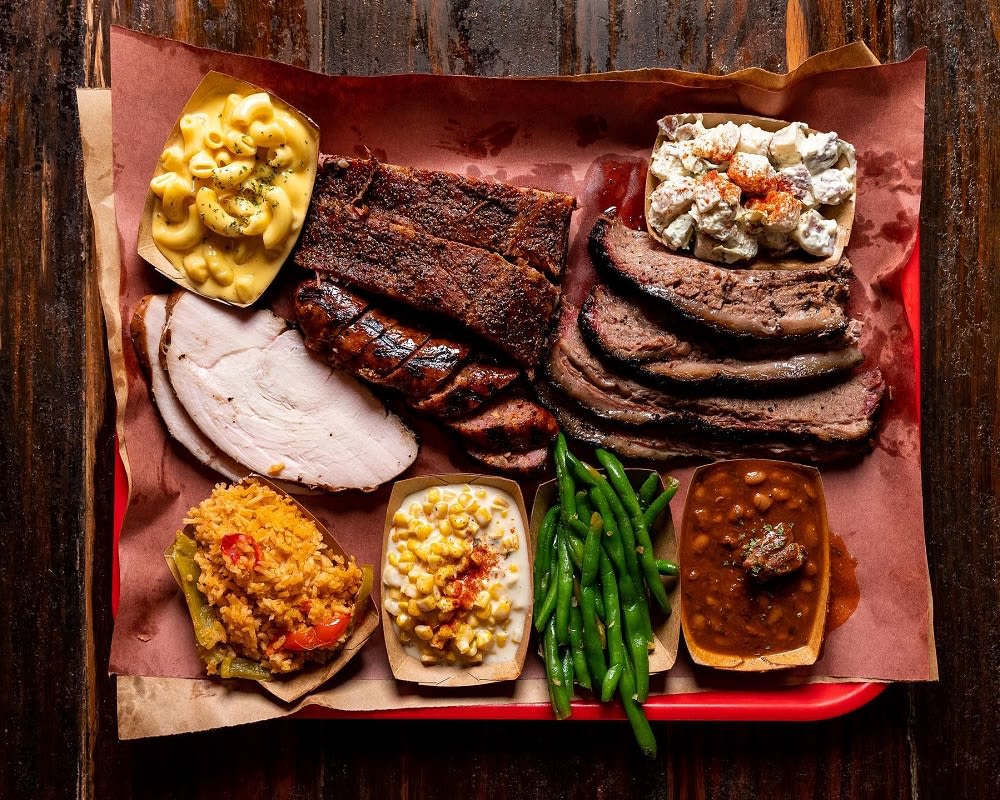 Photo courtesy of Terry Black's BBQ
Terry Black's
is considered one of the best barbecue spots in Austin. It's a great spot for families investigating the types of properties downtown Austin has to offer, as it has a family deal and a relaxed atmosphere. Tender brisket and beef ribs are just the start. Terry Black's also has all the best pulled meats, sausages, and sides like cornbread and green beans, too. Families should plan to arrive early as it's not unusual to see a line out the door. Located on Barton Springs Road, Terry Black's opens at 10:30 everyday.
6. The Thinkery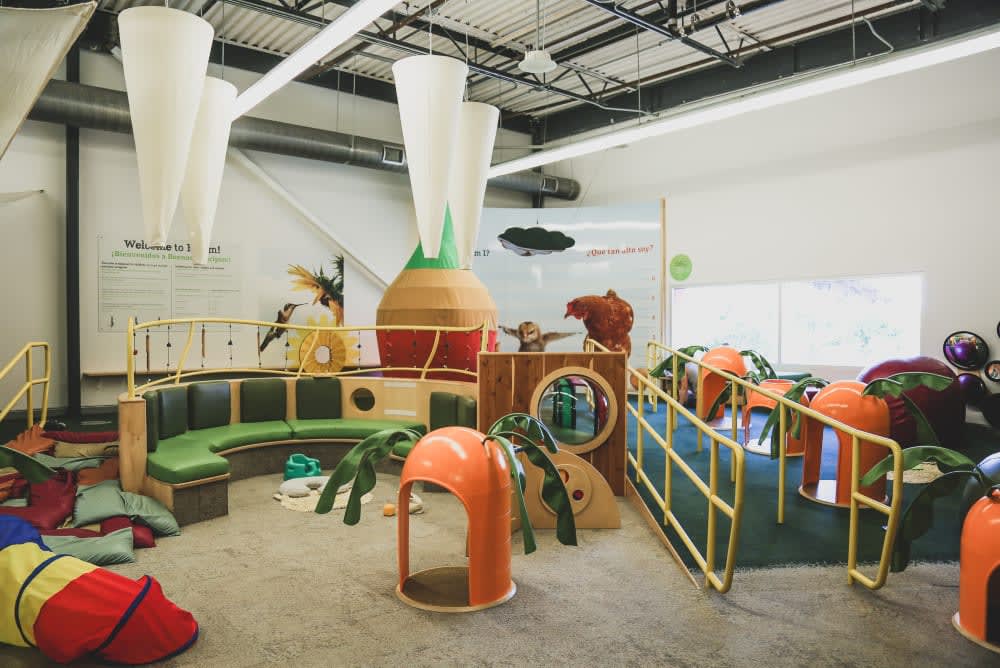 Photo courtesy of Thinkery
The Thinkery
is Austin's top children's museum, an incredible place where kids get to learn through hands-on exploration and discovery. Kids can let their imagination soar at the Train Town exhibit or enjoy music, games, and storytime in the Story Nook. Meanwhile, the Innovator's Workshop gets them thinking about principles like cause and effect and how things fit together. Other exhibits include Bloom, the Move! Studio, and the Fresh! Farmers Market. The Thinkery is open at 9 am Monday through Friday, with alternative hours on Saturday and Sunday.
7. The Texas State Capitol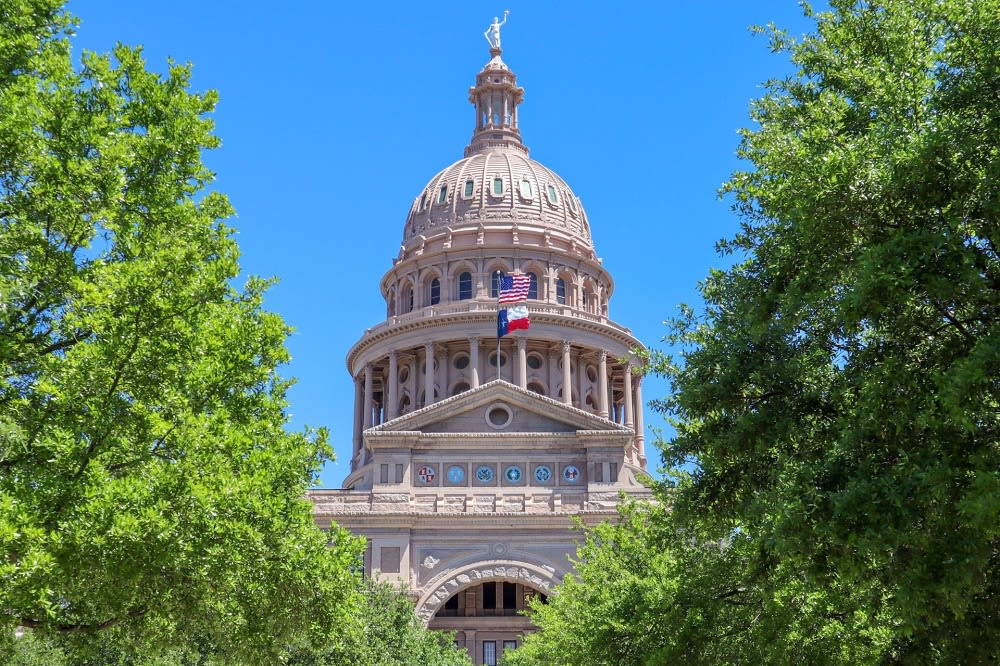 Photo courtesy of Unsplash
Families investing in downtown Austin real estate can also explore the Texas State Capitol and learn more about the history of their new home. A noted capitol on the National Register of Historic Places, the capitol offers tours and puts on events from film screenings to camp performances throughout the year. Only one block from the capitol building is the
Bullock Texas State History Museum
, another great place to take the family for a day of learning about Texas's unique history.
8. Barton Springs Pool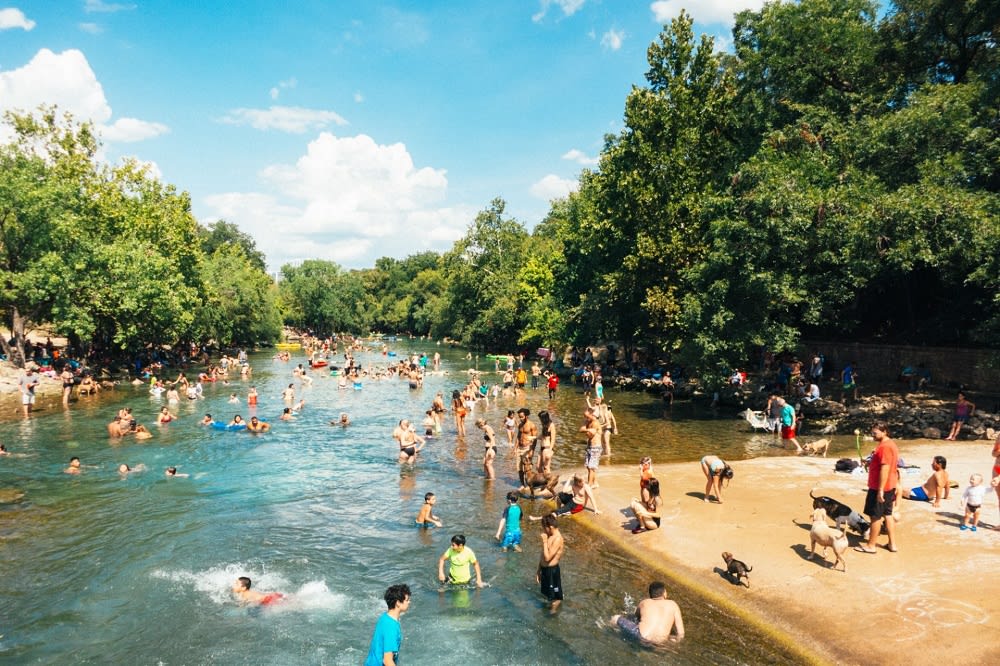 Photo courtesy of Unsplash
The
Barton Springs Pool
is a must-see for any family discovering everything Austin can provide. Spanning three acres, the pool connects to underground springs, keeping it at a year-round temperature of 68-70 degrees. The pool's claim to fame is being the spot where Robert Redford learned to swim as a child, but now it's a staple of summertime fun for families in Austin. There's also the Deep Eddy Pool, the oldest man-made pool in Texas, that features poolside movies in the summer.
9. Big Top Candy Shop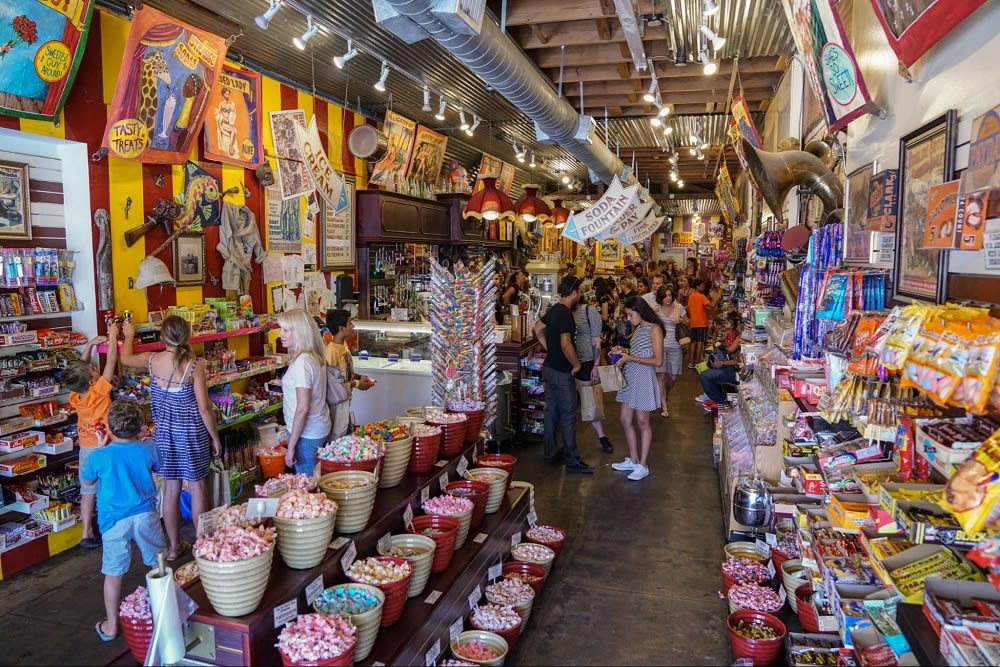 Photo courtesy of Big Top Candy Shop
Kids in Austin love the
Big Top Candy Shop
, a circus-themed candy store on Congress Ave. Once you invest in the best downtown Austin real estate, take a trip to the Big Top for a step back in time. Decked out in vintage circus items, the candy shop is truly one of a kind. Treat your family to a classic cream soda or one of Big Top's fabulous milkshakes. From taffy to chocolates to popcorn and truffles, the Big Top has it all and then some.
10. Peter Pan Mini Golf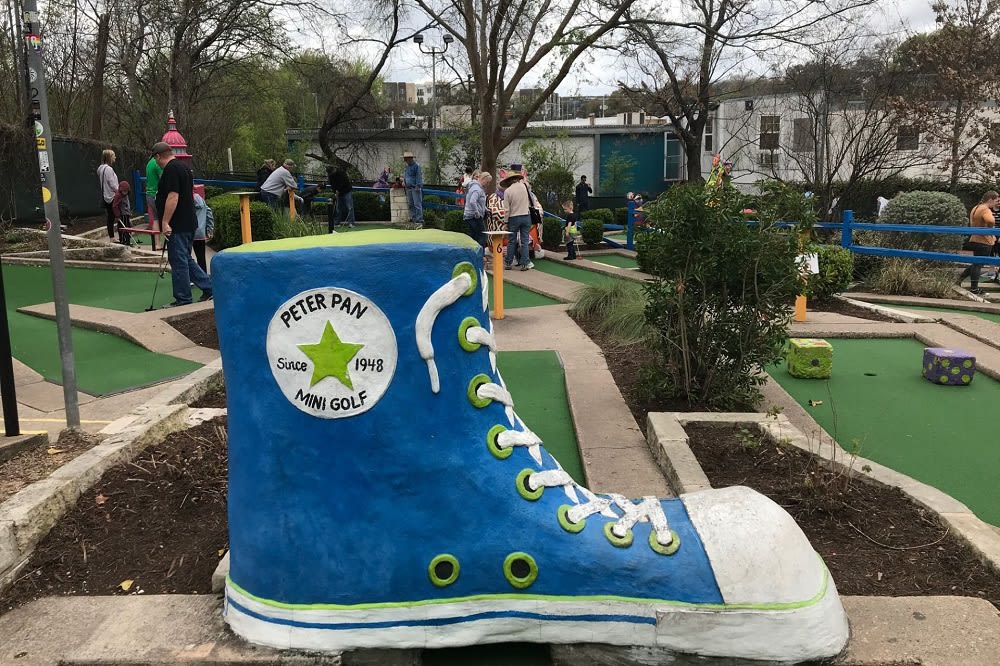 Photo courtesy of Peter Pan Mini Golf
Peter Pan Mini Golf
has been a staple of Austin family recreation since 1948. Old-fashioned and charming, the facility has two courses for families to choose from, with 18 holes each. Parties of 12 or more receive a discounted group rate, and the facility is open from 9 am-11 pm seven days a week.
Ready to make Austin your new family home?
Work with a real estate agent who can help you find the best fit for your family. Nina Seely is a true asset to buyers in Austin, specializing in private, luxury properties across the city, no one knows the Austin real estate market better. When you're ready to find the next place for your family to call home, contact Nina Seely.

*Header photo courtesy of Unsplash