There are plenty of reasons to love living in Austin, TX.
Not only is it one of the best cities for young professionals in the country
, but it also receives high marks for diversity and public schools. For these reasons, Downtown Austin real estate is highly sought-after. But beyond the many ways that Austin can benefit you and your lifestyle, it'll give you the chance to better the lives of the people around you.
Meals on Wheels Central Texas
Photo courtesy of Meals on Wheels Central Texas
If you've just moved into your Downtown Austin home, you may be wondering how best to give back to the community. There are many nearby incredible nonprofits in need of help, including
Meals on Wheels Central Texas
. Every weekday, this organization distributes 3,000 meals to homebound adults. Meals on Wheels Central Texas has been a part of the Austin community since 1972 and expanded to include in-home care, pet care, home repairs, grocery shopping, and more.
Inside Books Project
Located just 20 minutes from Downtown Austin,
Inside Books Project
is the only organization in Texas that sends books directly to incarcerated people. Over 140,000 people are currently imprisoned in Texas, and Inside Books Project's mission is to encourage education and literacy among prisoners. Their goal is to educate the public on problems with incarceration and the current criminal justice system. This nonprofit has always been focused on the Austin community and is entirely run by volunteers who believe that every inmate deserves access to educational materials. If you're new to Downtown Austin and are looking for ways to get involved, Inside Books Project has plenty of volunteer opportunities.
Project Transitions
Since officially opening in 1989,
Project Transitions
has offered hospice care for those diagnosed with HIV and AIDS. This non-profit provides housing, support services, and recuperative care. Project Transitions helps improve the health of people with AIDS by giving much-needed secure and comfortable housing. Their hard work is certainly paying off, as roughly 80% of the residents in Project Transitions' hospice and recuperative care facility recover from untreated HIV. Those who do recover are discharged as the organization finds secure housing. This non-profit serves the people of Austin and is located about a half-hour away from Downtown Austin.
Project Transitions is always in need of volunteers to build housing for people diagnosed with HIV and AIDS. If you would prefer to donate funds, they rely on donations from the community to continue their critical work.
Girls Empowerment Network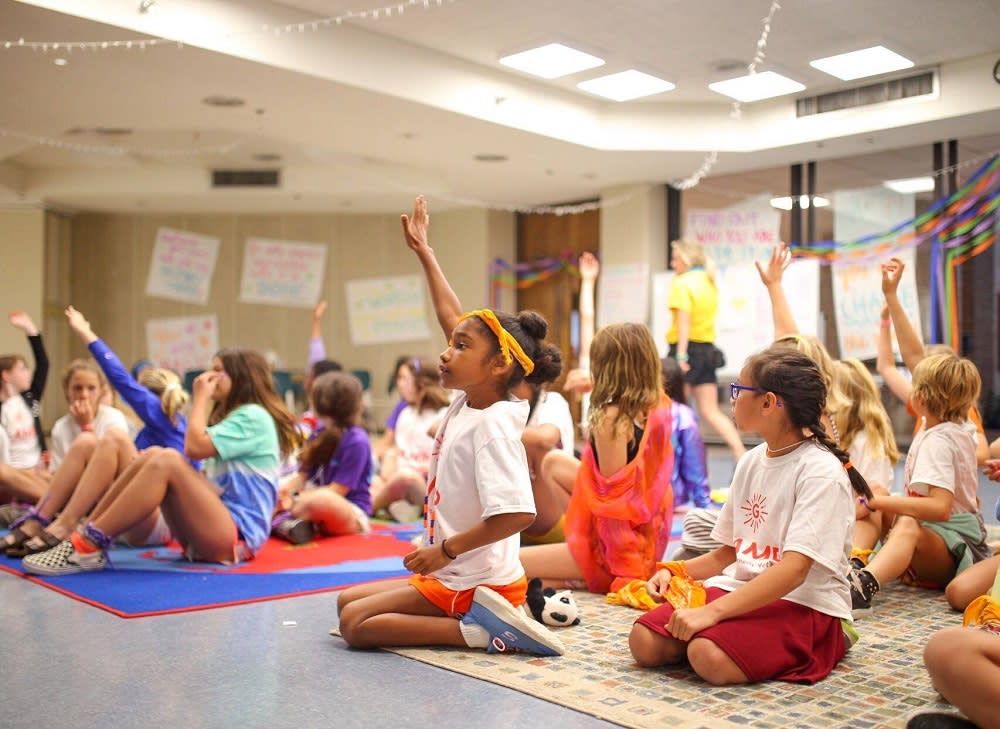 Photo courtesy of Girls Empowerment Network
Created in 1996 by a group of concerned mothers, the
Girls Empowerment Network
teaches young girls from third to twelfth-grade self-efficacy. It's common for middle school-aged girls to suffer from dangerously low levels of self-esteem, leading to mental and physical issues. Girls Empowerment Network provides education, resources, and a network of encouraging women to give young girls the tools to succeed.
It's easy to get involved in the Girls Empowerment Network. You can volunteer as often as once a week, once a month, or once a year. Sign up online if you're interested in being an advocate or role model for young girls in Austin. If you're a woman or know a woman moving to the Austin area, joining this organization is an incredible way to make a difference in the community.
Austin Partners in Education
If you're browsing condos for sale in Downtown Austin and are hoping to find a way to get involved with the community, Austin Partners in Education would love to recruit you. For the last 15 years, this organization has increased access to higher education through academic support and mentoring programs for students all over Austin. More than 2,500 students receive tutoring services through Austin Partners in Education from hundreds of volunteers and staff members every year.


Austin Partners in Education is looking for volunteers and staff members. 450 volunteer mentors meet weekly with students from over one hundred schools to forge strong relationships and serve as education role models. Staff-driven programs within the organization focus on college readiness, and exam scores on State of Texas Assessments of Academic Readiness, or STARR, indicate that students in these programs are more prepared for college than students that don't receive services through the non-profit.


Much can be said about a community filled with people who want to give back. As prices of condos for sale in Downtown Austin increase, fewer properties have sold so far this year than last year. From the moment real estate hits the market, interested potential buyers need to act fast because they only have an average of 38 days to make an offer. Some of the most desirable homes can go even quicker.


Austin is one of the best places to live in Texas
because of its highly-rated public schools, diversity, and thriving nightlife. But one of the biggest reasons why Austin real estate is competitive is its incredible community of people and the many outstanding non-profits they serve. If any of these great Austin non-profits have convinced you to look at Downtown Austin real estate, contact
Nina Seely
to start your search today.