Austin continues to be one of the fastest-growing cities in the nation. It has increasingly become a center for a variety of businesses and technological industries. Residents enjoy the subtropical climate, easy access to outdoor recreation, and the thriving arts scene. In addition, Austin is also home to a number of restaurants offering delicious food and an upscale dining experience. If you are looking into downtown Austin real estate this year, be sure to check out one of these delicious venues.
Uchi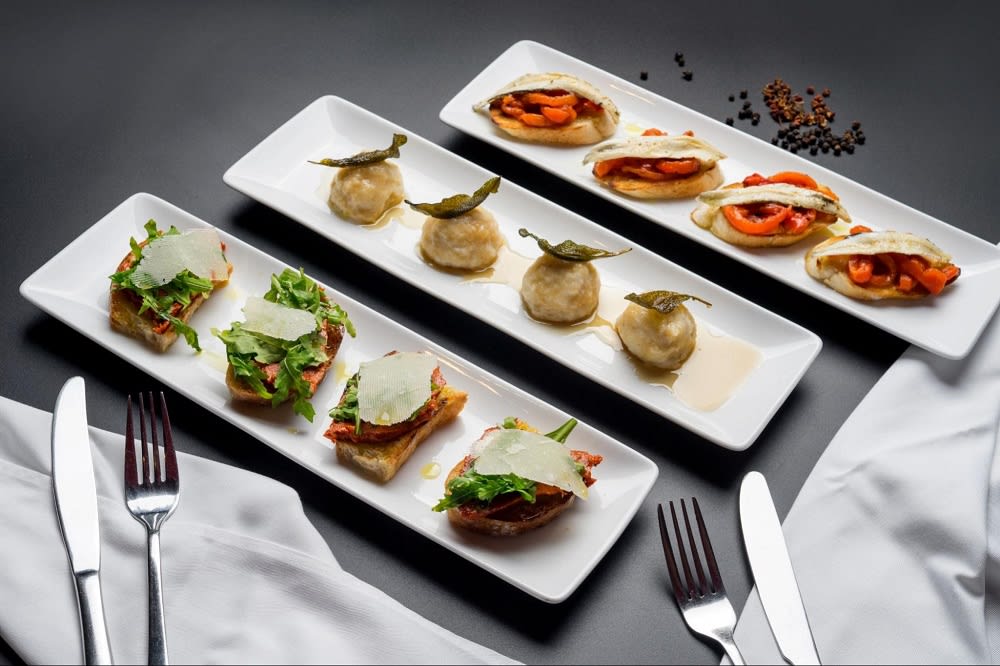 If you are in the mood for sushi, you will love the offerings at Uchi Austin. The restaurant was originally founded by Tyson Cole, winner of the prestigious James Beard Award. Sample the Hama Chili dish, a local favorite, composed of yellowtail, ponzu, Thai chili, and orange supreme. Or try head sushi chef Shannon Kennedy's favorite dish of akami and madai nigiri, prepared to enhance the fresh flavor of the catch. Uchi offers daily specials, cool tastings, and warm tastings to suit any palate. Head here for happy hour or book your next event in their private dining space.
Lenoir
When you are ready for an authentic Central Texas dining experience, head to Lenoir. The restaurant is named for the signature grape grown in the area, offering a nod to their passion for locally sourced ingredients. They serve a seasonal menu, with the option of five courses served family-style to the table. Enjoy their house-made Pullman bread with smoked jalapeno pimento cheese and a hoppy farmhouse ale from local brewery Jester King. Select one of their craft cocktails or a glass of wine from their extensive menu while you enjoy their elegant dining room or cozy patio space.
Barley Swine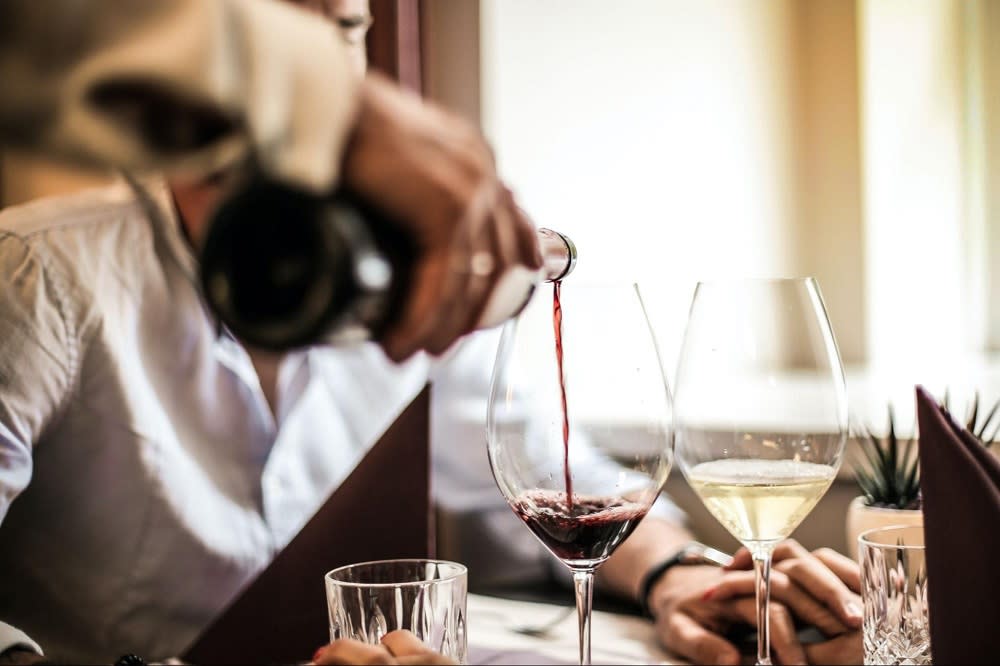 Barley Swine is another wonderful option for locally sourced ingredients. This restaurant opened in 2010 and is constantly working to minimize its carbon footprint with its network of local growers and producers. Barley Swine features a seasonal tasting menu, with the option to add a beverage pairing too. Settle into their dining room with brick accents and soft pendant lighting to sip a signature cocktail, such as the French Ambassador. You could also try a glass of wine or pint of beer from their worldly selection with one of their seasonal "Barley Snacks" appetizers.
Jeffrey's
Reserve your table at Jeffrey's when you are in the mood for dry-aged steaks and French American classics in an elegant neighborhood space. Their specialties include Maine Lobster Bourguignon and Pekin Duck Breast "Au Poivre." Steaks come in various cuts and can be dressed in the sauce of your choice, such as chimichurri or foie gras butter. Check out their bar menu for lighter offerings like crispy fried gulf oysters or persimmon and fennel salad. Enjoy your meal with a cocktail, champagne, or glass of wine from their wide selection. Jeffrey's also offers two private event spaces, the Napoleon Room, in their signature wine cellar, and the Apartment, located above the main dining area.
Red Ash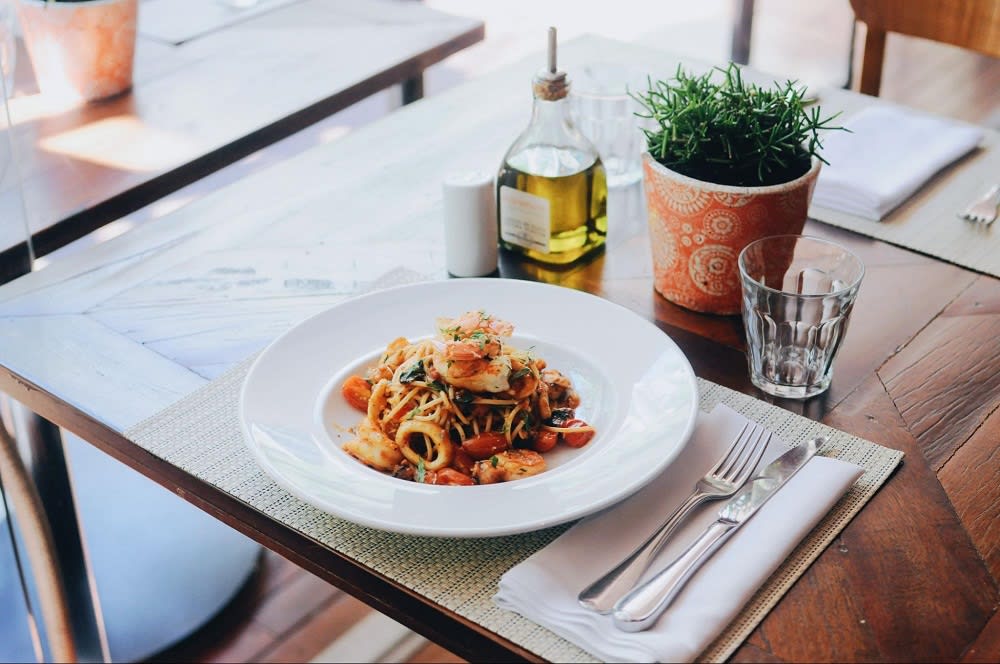 Head to Red Ash for authentic Italian food prepared from the wood-burning grill, oven, and plancha the restaurant is known for. Grab a seat at the bar to watch the chefs at work or settle into a cozy booth in their open and airy dining room. Sip an Aperol Spritz or a glass of wine as you enjoy one of their freshly made pasta dishes. Those with heartier appetites may want to opt for the Osso Bucco Milanese or a premium, perfectly-aged steak of their choice. Round out your perfect meal with a slice of tiramisu or hot apple crostata.
Odd Duck
Odd Duck offers a slice of Austin's culture alongside its signature dishes. Originating in a food truck in 2009, the restaurant now offers patrons a bright, cheerful dining room with a central wood-paneled bar too. They offer pint selections from local breweries and whimsically named craft cocktails. Check out the Pimm's Don't Cry or What's My Sage Again? If you love seafood, try the gulf seafood ceviche appetizer or the blackened redfish with sourdough sauce. Other savory options include the Wagyu burger with blue beer cheese and the aged pork loin drizzled in whey gravy.
Truluck's Ocean's Finest Seafood & Crab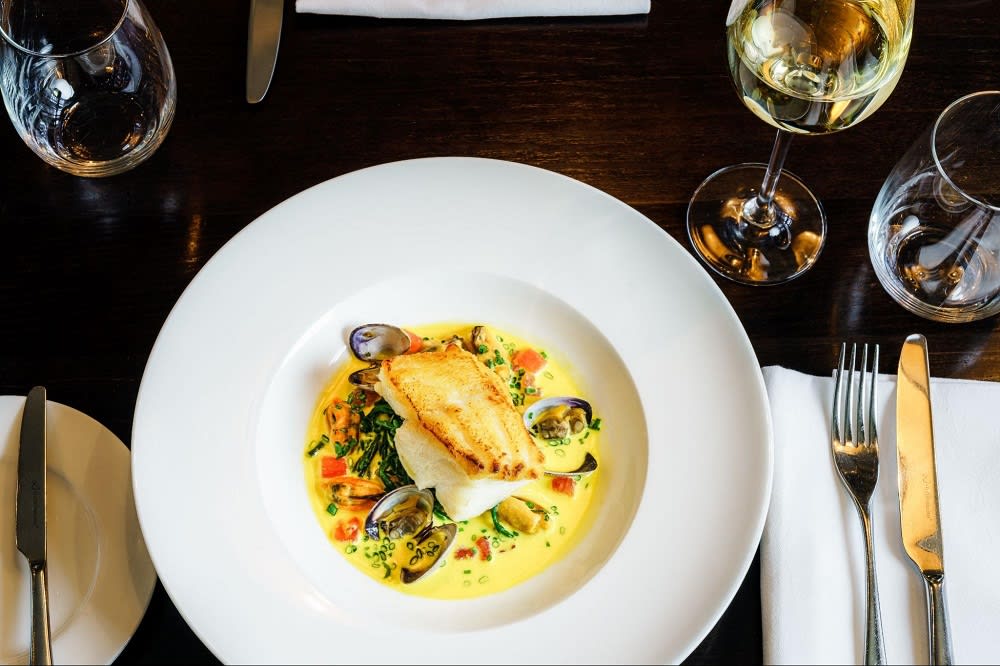 When you are in the mood for an exceptional seafood dining experience, be sure to check out Truluck's Ocean's Finest Seafood & Crab. This restaurant prides itself on its fresh catch selections, particularly the cornerstone offerings of Florida Stone crab. Their dining room is elegantly appointed with white tablecloths and dark wood, offering the perfect venue for your next special occasion. Enjoy pan-seared Chilean sea bass or Norwegian salmon, perhaps topped off with Crab Imperial. Prime steak selections are also available, along with a few plant-based dishes too.
Hestia
Hestia, "Goddess of the Hearth," lives up to its name with its custom-built hearth defining the space between the kitchen and dining spaces. As you settle into your cozy booth, choose from one of the over 250 selections of fine wines on hand or opt for the curated menu pairings. Nibble the Parisian cucumber with Fromage Blanc, or try the smoked crab tart to start. Entrees range from halibut to ribeye, with options for vegetarians also. If your entire party is invested, order the chef's tasting menu with seasonal ingredients across thirteen different courses.
Garrison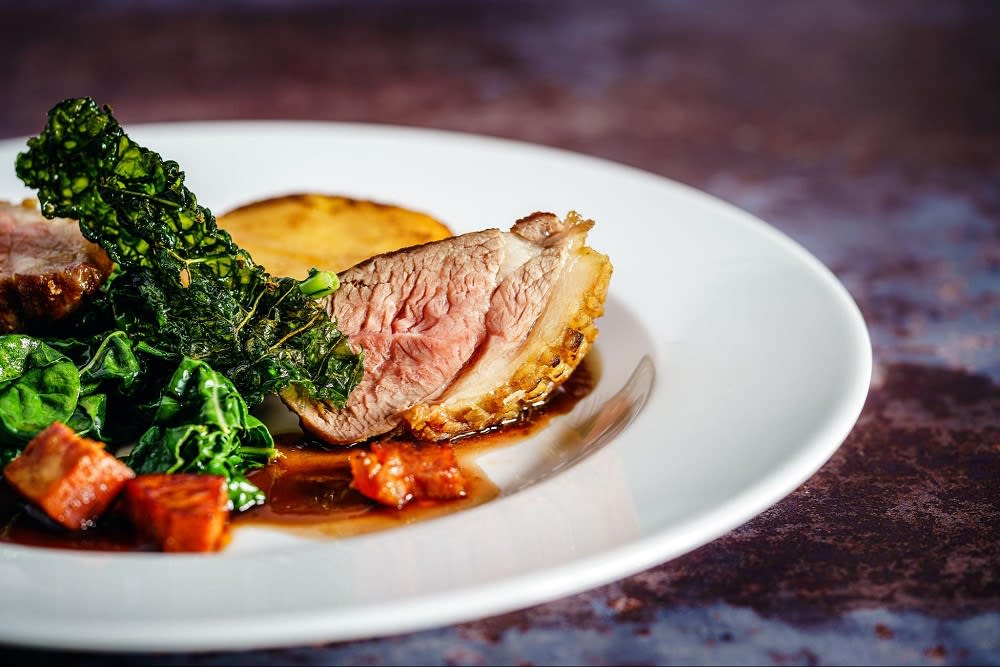 Garrison is a downtown Austin treasure, offering an open kitchen with plenty of bar seating to watch the chefs prepare the flame-grilled selections. Order an ice-cold Garrison Martini or Gine E Tonica as you check out the menu. Garrison's reserve caviar and tater tots with aerated gruyere cheese and black truffle oil offer a great start to the evening. From their oak-flame grill, select a variety of entrees, including charred cabbage, smoked duck breast, or prime tomahawk steak. Garrison's offers a luxurious dining experience you won't want to miss, so be sure to make a reservation.
Whether you love seafood, steak, or sushi, you are sure to find a restaurant you will love in Austin. If you are interested in downtown Austin real estate, plan to enlist the services of a real estate team that understands the area, the market, and the lifestyle. The
Seely Real Estate Team
has a proven track record with luxury, commercial, and investment properties throughout the Austin area. Their commitment to exceptional customer service and professional integrity will ensure a successful and smooth real estate experience. Contact the
team
to check out downtown Austin luxury homes for sale today.