All 108,000 acres of Three Springs Ranch in Colorado recently hit the market for $15.5 million. In addition to the appeal of the property itself, the ranch became the site of a historic discovery when, in 1979, a 12-year-old girl named India Wood discovered an allosaurus dinosaur skeleton on the property.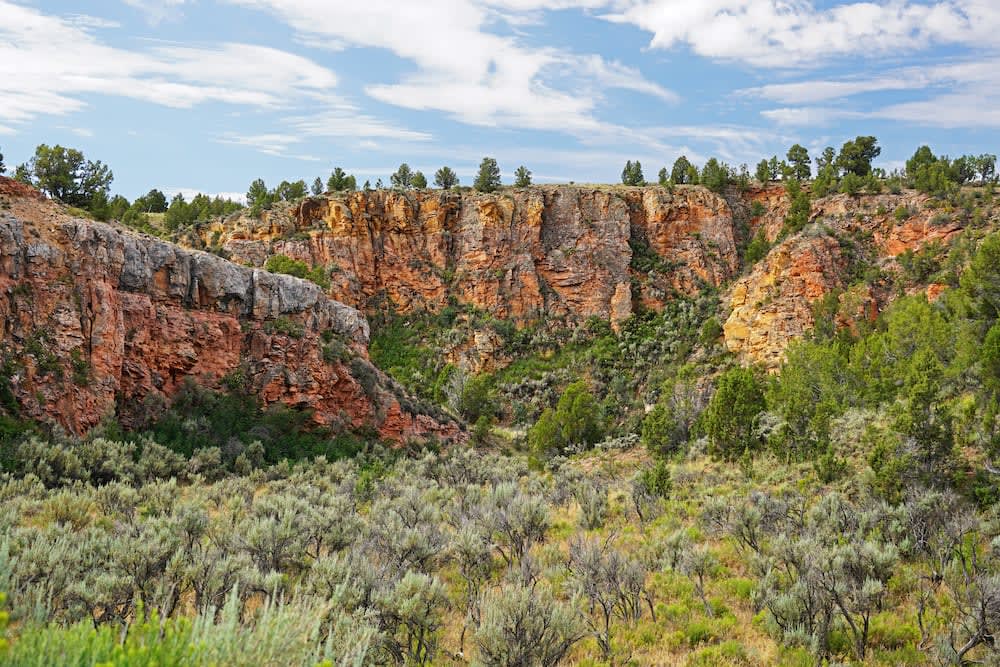 Since she was 8 years old, India was an avid collector of arrowheads and fossils. In 1979, she and her mother were visiting a friend who worked at Three Springs Ranch when, as 12-year-olds sometimes do, she wandered off and started digging. As she told Mansion Global, "I saw a little piece of bone sticking out of the hillside." India started digging, and discovered a hip bone "the size of a turkey platter." Over the next few years, India kept digging and discovered 18 more bones, which she kept under her bed. In 1982, a dinosaur expert from the Denver Museum of Nature and Science confirmed India's suspicions: the bones were an allosaurus dinosaur skeleton. Her allosaurus skeleton is on display at the Denver Museum of Nature and Science. India later attended Dartmouth College and earned an MBA from MIT.
As might be expected for a property where dinosaurs once roamed, there is a lot going on at Three Springs Ranch. Located in aptly named Dinosaur, a remote area of the state about two hours from Steamboat Springs, the ranch runs 18 miles from its north end to White River at the southern end. The pristine area is prime territory for big game hunters with an abundance of elk and deer, and a year-round cattle operation of up to about 600 head. With a variety of water sources on the ranch including creeks, springs, stocked ponds and wells, there are also two owner's homes, a manager's home, a cabin for hunters, and both manager and employee homes. Plus plenty of room for more dinosaur exploring and mountain climbing up to 8,000 feet.
The listing agent for Three Springs Ranch is Brian Smith of Hall and Hall.
Photography courtesy of Hall and Hall.
For more like this Colorado ranch, be sure to check out Haiku House, the Japanese-inspired refuge nestled in the Hudson Valley.