Austin is where Texan arts, culture, and luxury meet natural beauty. From fine dining to wine tasting to museum tours, below are some of the best ways to live the high life in Austin this year!
1. The Austin Food + Wine Festival
Food and wine lovers gather in Austin during the first week of November for this extraordinary annual event. You can sample the best food that Austin's award-winning chefs have to offer and drink the best wine in Texas.

Throughout the weekend, you'll have the chance to approach globally renowned chefs. Start the weekend with Feast Under the Stars — an intimate, five-course meal prepared by expert chefs. This year's "Pitmasters" include Jason Dady (from Chispas), Simon Stallard (from The Hidden Hut), and Christopher McGhee (from The Switch). With a myriad of events and seminars, this weekend is a delight for foodies, chefs, and sommeliers.
2. Beyond Van Gogh Art Exhibit
For a truly immersive, colorful, and imaginative glimpse into this artists' world, head over to the exciting Beyond Van Gogh exhibit. Here the paintings and work of this legendary man come to life in brilliant hues on the walls and floors surrounding you. As the pictures move and float around you, filling in the spaces and gaps to create a living portrait, you will find yourself captivated by the detailed and vibrant work of the infamous artist!

The pictures on the projectors move to the tone and flow of music. Some move more quickly while others settle and stay for a while, allowing you to become absorbed in its emotion and depth. If you need inspiration and a splash of color in your life or simply want to be a part of the arts again after a hiatus away, you won't want to miss this incredible event.

The exhibit is currently open and welcoming all guests. You can purchase your tickets and reserve your spot on the website. These go fast, so make sure you sign up for the email newsletter to keep updated on all the latest news and happenings.
3. Happy Hour at the Contemporary Austin
Members of the Contemporary Austin museum benefit from complimentary happy hours throughout the summer. The museum serves a selection of wine and beer, LALO tequila cocktails, and made-to-order bites from Spread & Co. Breakaway Records provides a DJ for the evening, and the museum offers a variety of fun activities.

It's easy to become a member of the Contemporary Austin museum, and membership will provide you with a range of benefits. You'll see exhibits from both established and up-and-coming artists, including Deborah Roberts, Jim Hodges, and Daniel Johnston.
4. The Ice Ball
If you're interested in giving back to your city, then the Big Sisters Big Brothers Ice Ball fundraiser is just the thing for you! This glamorous event takes place on August 28th at 6 pm at the Fairmont Austin Hotel. With a shining atmosphere of decor, you will truly feel the magic of this night.

As you enjoy a delicious seated dinner, sip on drinks, watch and participate in the auction, and soak up the live music in person, you will be glad to be a part of a cause that supports and encourages children to reach their full potential. Not only does attending the Ice Ball show your solidarity and support for children and their mentors, but it is also a great way to say thank you and give back to those who have taken a mentor role in your life.

If you have any COVID-19 concerns, you are welcome to attend the event virtually from home. So how about dressing up in your finest dress or suit and bringing along a friend or two to this spectacular event? This is the perfect time to embrace your inner child and be an integral part of raising this next generation!
5. Austin City Limits Music Festival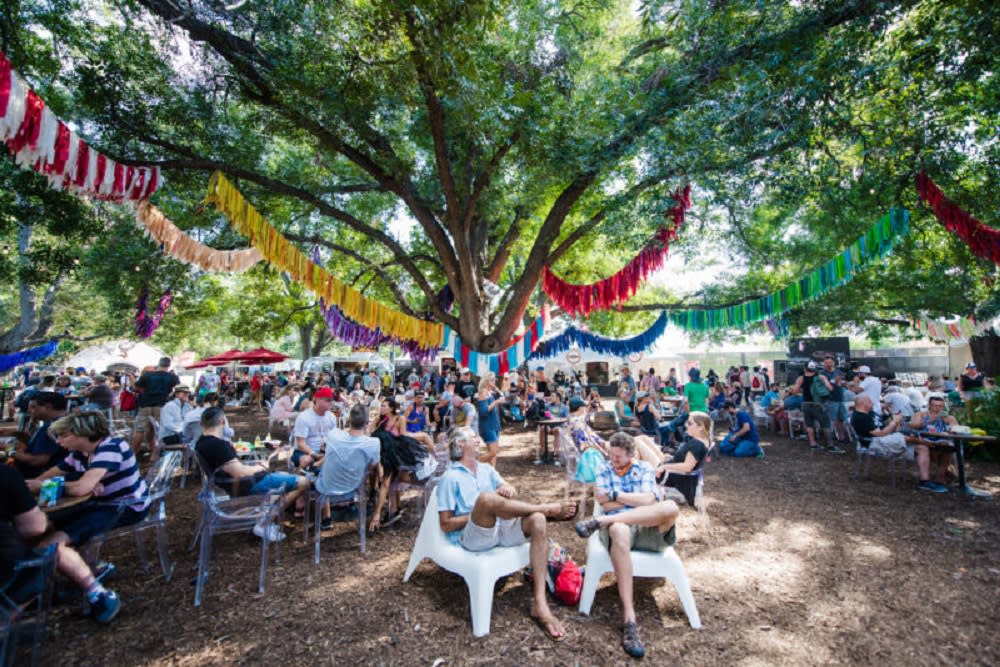 Credit: Austin City Limits

This year marks the 20th anniversary of the Austin City Limits Music Festival — one of the most reputable festivals in American music. Although there are plenty of ways to enjoy this fun-filled weekend, the most luxurious is the Platinum Experience. You'll enjoy premium viewing at all six of the festival's stages, the Deluxe Platinum Lounge, golf cart shuttles around the festival grounds, and all-day, all-inclusive, gourmet dining and beverage offerings. You can listen to some of today's most exciting artists from the comfort of the air-conditioned platinum lounge.

This year's ACL lineup includes Miley Cyrus, Billie Eilish, Erykah Badu, Stevie Nicks, and many more. The festival will be held from October 1st-3rd and 8th-10th.
6. Austin Area Jazz Festival
If you're a jazz lover, the Austin Area Jazz Festival may be more your speed. During the last weekend in October, Austin welcomes some of the world's best jazz musicians for a night of intimate performances. The festival also showcases some incredible visual art displays and is an excellent way to support Austin's music, culture, and arts scene.
7. Photography Showcase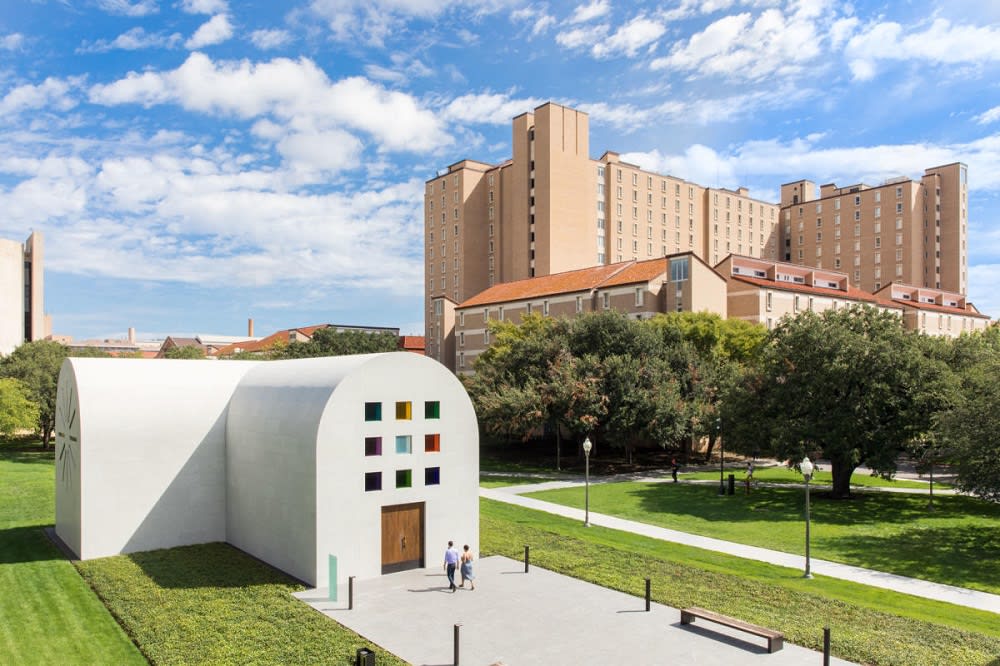 Credit: Visit Austin

The Blanton Museum is sure to capture your imagination with a variety of diverse and brilliantly talented artwork and photography. One of these extraordinary works is called "Black is Beautiful: The Photography of Kwame Brathwaite'' and is currently on exhibition until September 2021. This riveting series of photos celebrates and honors the legacy of all Black people and their beautiful journey.

The artist, Kwame Brathwaite, began using her gift in the late 1950s and 1960's to capture photos which helped popularize the "Black is Beautiful" slogan. As you admire her photos, you will find yourself swept away by its beauty and reminded of the ongoing realities in our country. While at this exhibition, you will find yourself mesmerized and humbled.
8. Austin Studio Tour
The Austin Studio Tour is another great opportunity to immerse yourself in Austin's art scene. Throughout November, Austin artists open their studios for walk-in visitors invited to view and purchase their work. The tour is self-guided, but it's recommended you schedule private appointments with the artists of your choice to guarantee easy access to their studios. These visits also allow potential buyers an excellent opportunity to get to know popular artists and their work intimately.
9. Hot Luck Festival
Credit: Hot Luck Festival

Created by Aaron Franklin (winner of the James Beard Award), James Moody (co-founder of Guerilla Suit and owner of Mohawk), and Mike Thelin (co-founder of Feast Portland), the Hot Luck Festival combines Austin's distinct food and music scenes.

The prestigious Whole Enchilada package provides guests with exclusive tastings of the city's best barbecue and other foods, as well as VIP access to venues and talented musicians. Hot Luck partners with Southern Smoke Foundation — a non-profit organization dedicated to raising money for people-in-need within the culinary industry. Hot Luck's Whole Enchilada will offer you a luxurious and eclectic experience that also puts your money to good use.
10. The Austin Film Festival
The Austin Film Festival is eight days of fun, inspiration, and excitement. Starting on October 21st through the 28th, this festival is a fantastic time to showcase your blossoming work and soak up the artistic talent of your peers. This is an excellent opportunity for up-and-coming screenwriters, filmmakers, and artists to showcase their craft and have their moment to shine.

Whether you are attending to bring your heart's work to the public eye, to support the local and intrinsic art around you, or to simply be refreshed and inspired by newly made films, you surely won't regret coming to the festival this year. The festival attracts some of the world's best talent, and with a weekend pass, you'll have access to over 30 feature films screenings, ten short film programs, and Q&As with writers and directors. You can buy your ticket or submit your work on their website.

Even more, this unique festival offers creative opportunities for employment, internships, or volunteer work. If you want to give back to the community or keep current on the filmmaking world, you will undoubtedly want to check out these exciting chances to become more involved in the Austin film festival.
11. Austin's Film & Food Fundraising Party
If you're a casual film buff with a good appetite, Austin's Film & Food (AFF) Fundraising Party is the event for you. Held at the ultra-luxurious Driskill Hotel, this annual event supports Austin's film and art communities. Chefs bring their best food and cocktails, which you can enjoy during live and silent auctions. All proceeds go toward AFF's Young Filmmakers Program, which encourages young people to explore their creativity and improve their literacy through the art of screenwriting and filmmaking.

If you are looking to explore luxury real estate in Austin, contact Nina Seely today. Nina serves a wide range of neighborhoods, ranging from Westlake luxury condos to downtown Austin homes for sale. She and her team are equipped to help you find your dream home.